Apple Maps is one of the most popular map applications used today. With CarPlay, it becomes even more useful because it can be accessed through your car's dashboard.
In this blog post, we will discuss some of the best tips and tricks for customizing your Apple Maps experience with CarPlay.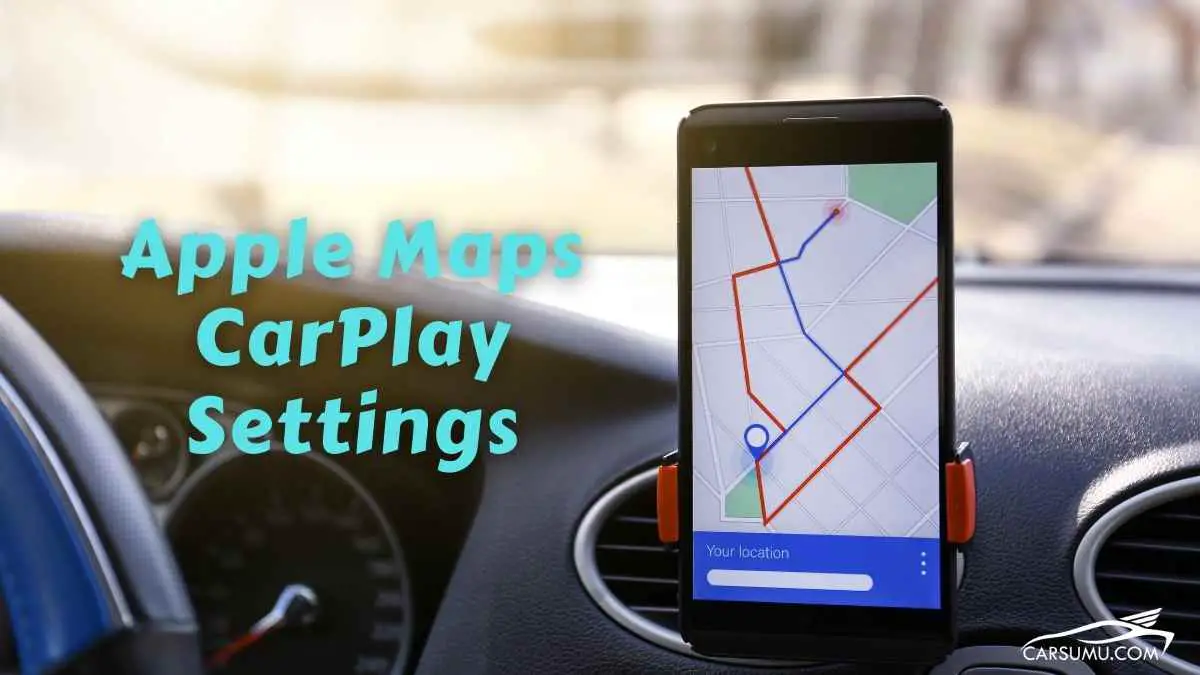 We'll also cover some of the basic settings that you can change to make your journey a little bit easier. Keep reading to learn more!
Top Features in Apple Maps You Can Utilize in CarPlay
If you're using Apple Maps in CarPlay, there are a few features that you should be aware of. These can come in handy when you're trying to get around town or even find your way home.
1. Traffic Condition
One of the most useful features is the ability to see traffic conditions. This can be helpful if you want to know how long your commute will take.
Traffic conditions are updated every five minutes, so you'll always have the most up-to-date information.
While this feature is an integral part of most popular maps app nowadays, Apple Maps is providing this with a great view that allows the user to navigate better.
2. Siri Integration
Another great feature is Siri integration. With Siri, you can ask for directions without ever taking your hands off the steering wheel. Simply say "Siri, show me the way to [destination]." and Siri will provide turn-by-turn directions.
You can also ask Siri to search for gas stations, restaurants, and more along your route.
If you need to make a phone call or send a text message, Siri can handle that for you as well. Just tell her who you want to call or what you want to say, and she'll take care of the rest.
Siri is a great way to stay safe while still getting the information you need.
3. Sharing ETA
One of the handiest features for long trips is the ability to share your estimated time of arrival (ETA) with others. This way, your family and friends will know when to expect you.
To share your ETA, open the Maps app and tap on the "Share ETA" button. From there, you can choose how you want to share your location. You can send it via text message, email, or even social media.
This is a great way to keep everyone in the loop while you're on the road.
4. Route View
The route view feature is also extremely useful. This allows you to see the entire route that you're taking, as well as any stops along the way.
To access the route view, simply tap on the "Route" button on the left-hand side of the screen. From there, you can zoom in and out to get a better look at your surroundings.
This is especially helpful if you're unfamiliar with an area or just want to have a better idea of where you are. With the birds-eye view of the area, you can easily get to know where you are and what route will be best to take to reach the destination.
5. Hazard or Incident Report
Another great feature of Apple Maps is the ability to report hazards or incidents that you see on the road. This can be anything from an accident to a speed trap.
To report an incident, simply tap on the "Report" button on the left-hand side of the screen. From there, you can choose what type of incident you're reporting and provide details about it.
This information will then be shared with other drivers in the area so they can be aware of what's going on. It's a great way to help everyone out and make sure everyone stays safe while driving.
6. Change View
If you want to change the view of the map, you can do so by tapping on the "Change View" button in the upper-right-hand corner. From there, you can choose between standard, satellite, and hybrid views.
The standard view is the one that you're probably most familiar with. It shows a basic map of the area with roads, landmarks, and other points of interest.
The satellite view is a bit more detailed. It shows a satellite image of the area that you're looking at. This can be helpful if you want to get a better idea of what an area looks like before you visit it.
The hybrid view is a combination of both the standard and satellite views. It shows a basic map of the area with a satellite image overlay. This can be helpful if you want to see both the map and the satellite view at the same time.
How to Disable Apple Maps on CarPlay?
There is no way to disable apple Maps on CarPlay. If you don't like the app, you can simply ignore it and install a new one like Google Maps.
Conclusion
Apple Maps is a great navigation tool that can be extremely helpful when you're driving.
If you're going to use Apple Maps, make sure you're familiar with the features and how to use them properly. This will help you stay safe while still getting where you need to go. Thanks for reading! We hope this article was helpful.
Do you have any tips or tricks for using Apple Maps? Let us know in the comments below! And if you found this article helpful, be sure to share it with your friends! Until next time, happy travels!