The Ford Ranger nameplate might not have been around for long, but current sales figures say this is one of Aussies' best-loved utes.
Especially the homegrown PX variants, which also make up the bulk of vehicles on Aussie streets.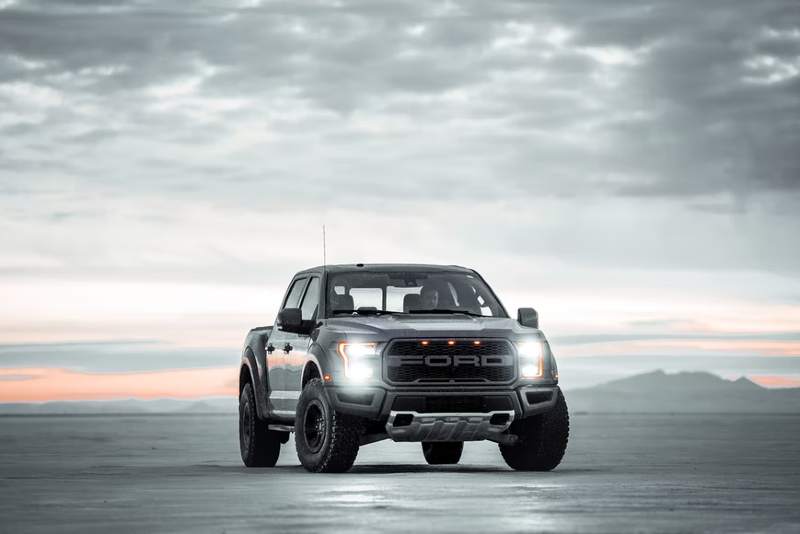 This originally consisted of Single Cab, Double Cab, and Super Cab variants, before Ford expanded the lineup to the XL, XLS, XLT, Wildtrak, and Raptor models to suit a range of different customers.
There's a range of engines and displacements, cab and chassis styles, different tech and features, and varying prices.
But no matter which Ford Ranger you drive, there are thousands of aftermarket accessories that add a little something to your rig.
And you don't need to spend on dealership prices to get what you want. Comparing deals and shopping for aftermarket 4×4 accessories for sale can be done easily online if you're set on what you need or want.
That said, sourcing Ford Ranger accessories aftermarket is a sensible choice when you need more from your ride than what you currently have.
You can invest in some front and rear vehicle protection, cover up seats and footwells or increase practicality and space with bespoke racks.
There's also a plethora of off-roading accessories that can liven up your ute in the bush, towing extras make for good camping trips or hauling furniture, and scores of tub and tray additions extend versatility.
Either way, everything sold for the Ranger needs to be ADR-approved and meet standards. So, discuss with dealers and retailers, before parting with your hard-earned cash.
That said, here are some of the most useful Ranger accessories for sale you can find.
Always Use Protection
Utes sit and ride higher up, and the Ranger is no different. The company even boasts an 800mm wadding depth on the Raptor (with bigger wheels and modified suspension) so you're partly done with protecting the underbody.
For all other and less-costly badges though sourcing the right vehicle protection is necessary if you're venturing out of the city.
Aftermarket hoopless bull bars come in at almost half the price of original dealer variants but still feature an indestructible and coated steel construction, seamless welds, and impact absorption tech to keep you safe from head-on collisions with other vehicles, or with wildlife when off-road.
They fit with airbag sensors and safety additions, so are ADR approved. Some niceties included are LED lighting, winch compatibility, rated recovery points, and number plate swivel brackets up functionality and looks.
For older vehicles look to steel or aluminum triple hoops, or if you don't head into the bush, a well-appointed nudge bar.
Match these with brush bars, underbody bash plates, and side steps or rock sliders to keep panels and paintwork intact when brushing up against rocks and branches in more difficult terrain.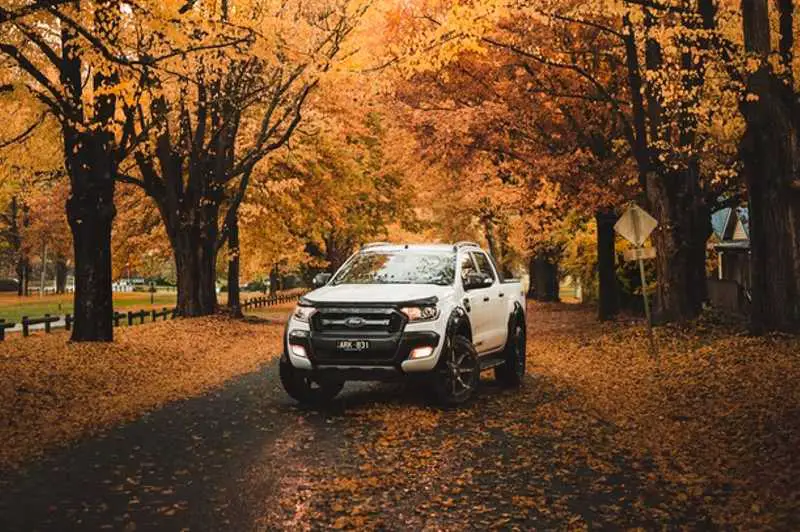 At the back, stick on a rear bar and your Ranger is ready for any situation.
These are the basics, but finer touches like weather shields, bonnet, and headlight protectors as well as mudguards add a little more protection and keep the ute clean.
Inside, look for a spare set of seat covers to keep the original seats in spotless condition, and throw in some floor mats to keep water, liquids, and dirt away.
Need More Space? Add a Rack
You can free up space in the tub or on the tray by adding a roof rack. If your car isn't already fitted with rails, then a pair of universal rails goes on first then the rack itself.
There are different designs and sizes. Flat racks are good for longer, heavier items, while cages keep smaller things securely tied down.
Then there are the popular tradesman racks, that can also double as a tent rack, or when you want to slide out an awning. If you're carrying a few bikes, look for a roof or tow bar rack in the right sizes.
Remember to go for the rack that fits the cab type. Single cab racks are naturally smaller, but you can also add a canopy rack if you've got one fitted on the tray and when you need something bigger.
Tubs and Trays
Protect the tub with a tub liner if you're regularly carrying heavy stuff.
A tonneau tray in different configurations can keep contents inside protected at all times and additions like a sports bar up the looks.
Some PXIII Rangers have these as standard. For tradies and serious campers, you can get fully-decked-out trays with the features you need.
Additions here include fridge slides, trundle drawers, and rear ladder racks.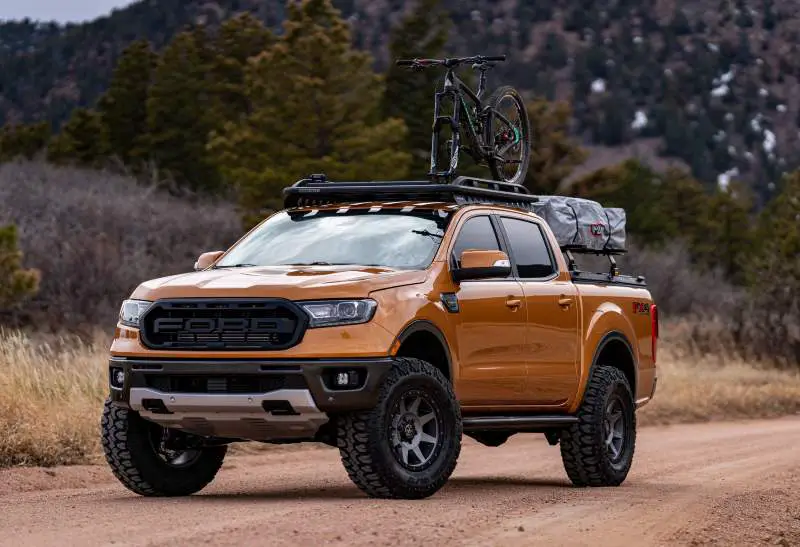 Time to go Off-Road
Stores selling Ford Ranger accessories aftermarket are well versed in anything off-road. 4WD Rangers are dual range, and some have locking rear diffs, making them more than decent in the bush.
Snorkels aren't necessarily geared only for off-road, but with the intake set higher, you'll be doing the engine a favor as airflow is improved.
Snorkels are either stainless steel or hardwearing polyethylene and come with all the right kits for installation.
What's perhaps more important is raising the ute height. Air suspension offers a plusher ride on tarmac, while also levels the ute in more demanding off-road situations.
Kits for the front and rear axles, with airbags, do a good job in both settings. Swapping out the stock suspension with a bespoke lift kit adds 15-20 cm in overall height, and handles more weight with the ute fully loaded.
You might also need steering dampers for better handling. And with bigger tires on look to wheel arch flares to keep the paintwork crisp from spraying rocks.
Lastly, let's not forget essential recovery gear. Winches will get you out of ruts when you're stuck, or help a mate in the same situation.
Rated recovery points at the front and rear can be used with straps, shackles, and hitches. And when you're really in the deep, use a hi-lift jack.
Always check that the gear is rated for at least double the total weight of the ute, and of course, take precautions during every recovery.
Towing Accessories
If you're hauling a lot of gear, consider getting a trailer. Caravans and trailers are attached to a rated tow ball and tow bar, able to pull the weight.
It's what you'll also need when fitting a rear bike rack. Check for wiring harnesses in trailers over 750 kilos GVM as these require independent braking.
Heavy-duty aftermarket tow bars most often require you to remove the rear bumper. And to safely maneuver longer trailers, fit a pair of towing mirrors.
Regular Maintenance and Other Goodies
4×4 stores stock all gear needed in servicing your Ford Ranger.
You'll find brake pads, rotors, uprated braking kits, clutches, filters, fueling kits, alternators, and more.
Stores also sell common body parts, like grilles, door handles, and mirrors, and more specialized stuff like throttle controllers, long-range fuel tanks, or tailgate assist kits.
If you're a keen camper, then this is also the place to shop for all your camping gear.