In the world of car audio systems, few brands evoke respect and admiration quite like Alpine and Pioneer.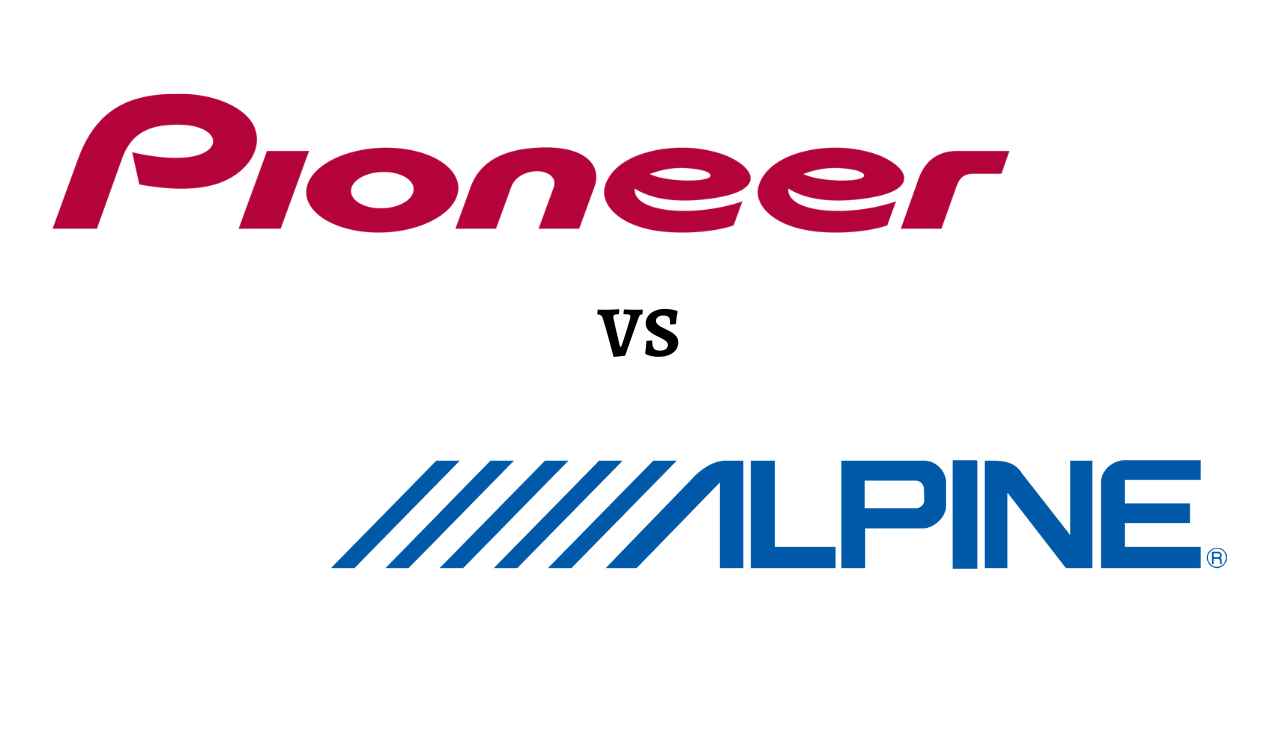 These companies have been at the forefront of the audio industry, consistently pushing the boundaries of technology and design. But when it comes to choosing between these two titans, the decision can be daunting. 
In this article, we will delve into an in-depth comparison of Alpine and Pioneer car stereos, evaluating their performance, features, installation process, and overall value.
Brand Heritage and Reputation
Alpine and Pioneer both have rich histories and solid reputations in the audio industry. Alpine, a subsidiary of Alps Alpine, has been manufacturing high-quality car audio systems since the 1970s. Known for their premium sound quality and innovative features, Alpine car stereos have been a favorite among car audio enthusiasts.
Pioneer, on the other hand, has a broader scope and has been involved in various electronics sectors since its inception in 1938. In the car audio segment, Pioneer has earned acclaim for its cutting-edge technology, reliable performance, and superior connectivity options.
Sound Quality and Performance
Sound quality is a paramount consideration when choosing a car stereo, and both Alpine and Pioneer excel in this department. However, there are some differences in their sound signatures and performance aspects.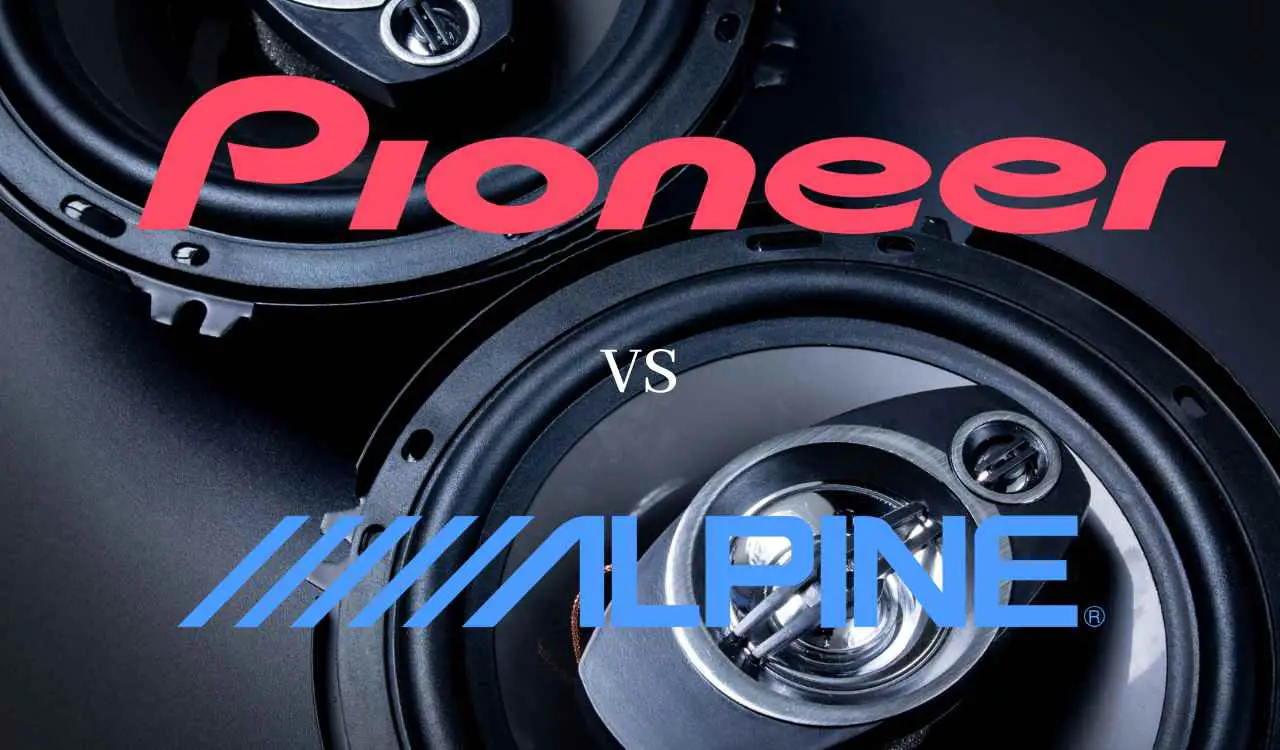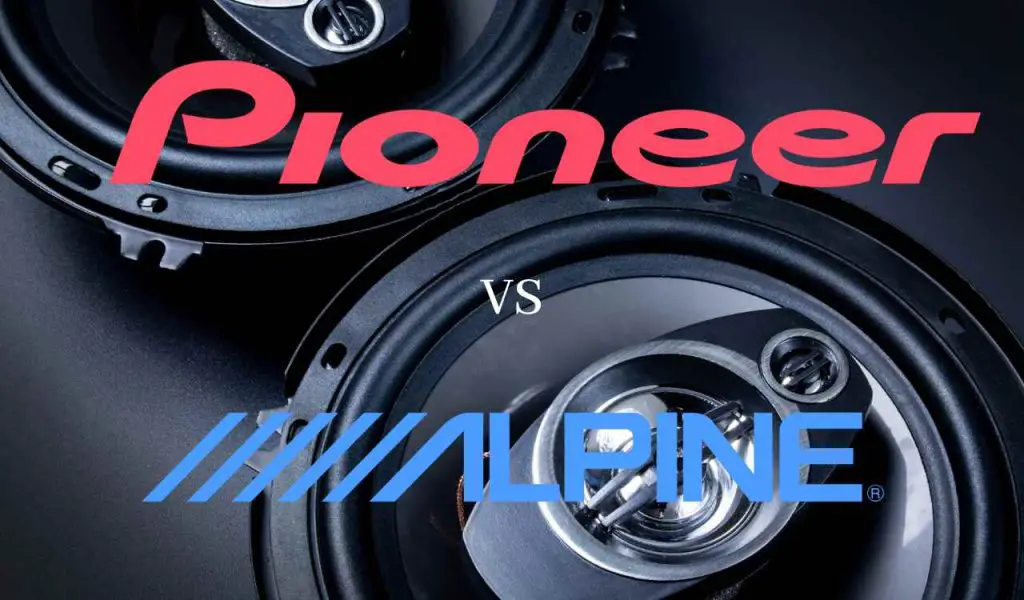 Alpine stereos are renowned for their sound clarity and detail. They are especially favored by those who prefer accuracy and a balanced sound profile. The brand's stereos often come with high-quality preamp outputs, ensuring a clean signal for external amplifiers.
Pioneer, on the other hand, leans more towards a dynamic and powerful sound. Their stereos usually boast strong preamp outputs and are known for their impressive bass response. The company's proprietary technology, like the Advanced Sound Retriever (ASR), enhances the audio quality even in compressed digital files.
Features and Innovation
Both Alpine and Pioneer have a knack for innovation and often include a bevy of features in their car stereos.
Alpine's offerings often come packed with advanced features like Apple CarPlay, Android Auto, built-in navigation systems, and compatibility with SiriusXM radio. Their high-end models often include a custom-tuning feature that allows users to adjust the sound output to match the acoustics of their specific car model.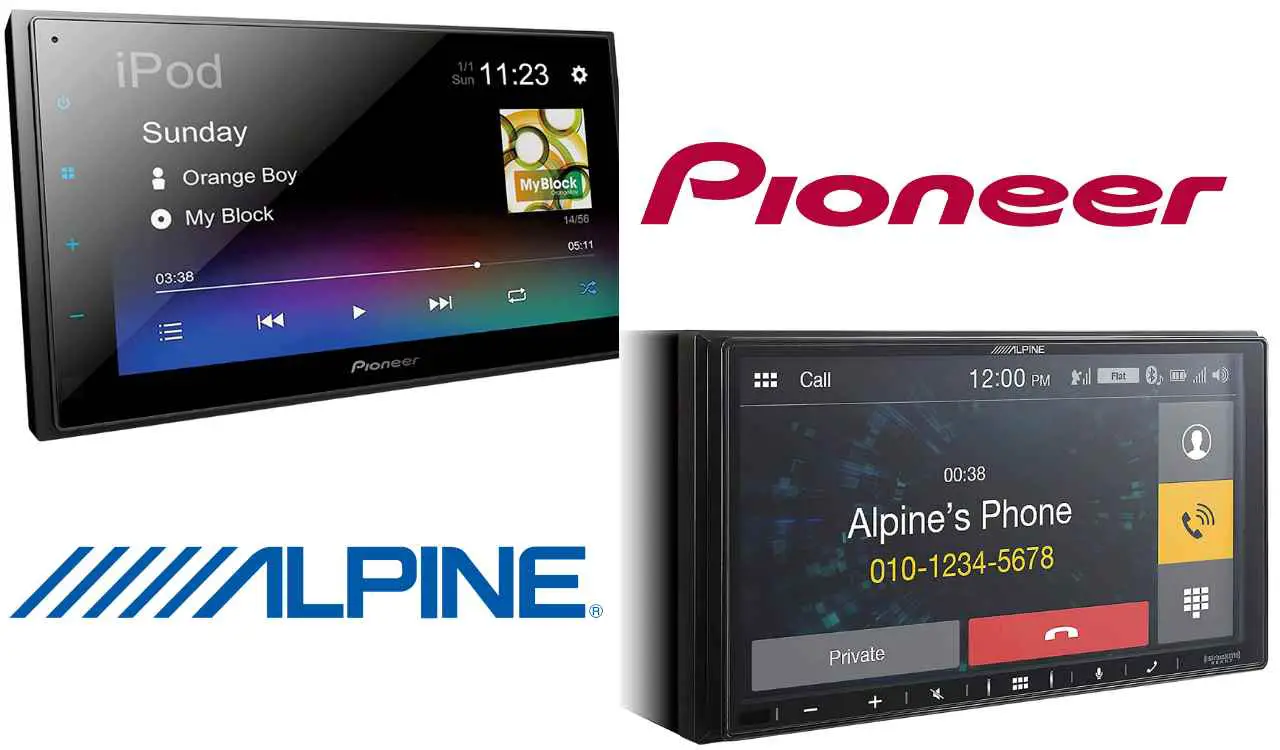 Pioneer, not to be outdone, matches Alpine's offerings feature-for-feature. Pioneer stereos also come equipped with Apple CarPlay, Android Auto, and SiriusXM compatibility. Pioneer often leads the way in connectivity options, with many models featuring dual USB inputs, Bluetooth, and Wi-Fi capabilities. Their flagship models even include advanced features like MIXTRAX, a proprietary technology that creates a DJ-like atmosphere in the car with effects and transitions.
Installation and Compatibility
The installation process for both Alpine and Pioneer car stereos is straightforward, with both companies providing detailed instructions and necessary hardware. However, compatibility with your specific car model is a crucial factor to consider.
Alpine's car stereos, particularly their premium ones, are often designed with specific car models in mind. This means that while they might offer a seamless fit with and integration into your car, they may not be universally compatible. For example, the Alpine i509-WRA-JK and I407-WRA-JK are custom fitted for select Jeep Wrangler models.
Pioneer stereos, conversely, tend to be more universally compatible. They are designed to fit a broad range of car models, making them a more flexible choice if you're uncertain about fitment or plan to move the stereo to a different car in the future. Models like the Pioneer AVH-3500NEX and Pioneer DMH-341EX are designed to fit both single and double DIN openings, respectively.
Recent Models and Standout Features
To illustrate the differences between Alpine and Pioneer car stereos, let's take a closer look at some of their recent models.
From Alpine, the UTE-73BT is a single DIN digital media receiver that offers Bluetooth connectivity, Pandora control, and Siri Eyes Free Control. This model stands out for its digital LED backlit display and 3-band parametric equalizer.
The Alpine iLX-407, on the other hand, is a 7″ double DIN touchscreen multimedia receiver. It offers compatibility with Apple CarPlay and Android Auto, and it comes ready for SiriusXM Satellite Radio. It also features a 5-band graphic equalizer with time correction, offering excellent sound customization options.
For Jeep Wrangler owners, Alpine offers the i509-WRA-JK and I407-WRA-JK, custom fit models that feature a 9″ and 7″ WXGA high-resolution display respectively. Both are compatible with Apple CarPlay and Android Auto and come ready for SiriusXM Satellite Radio. The i509-WRA-JK model also boasts a splash-proof and dust-proof touchscreen and bezel, making it an excellent choice for outdoor enthusiasts.
On the Pioneer side, the MXT-S3266BT car audio bundle includes a single DIN in-dash Bluetooth car stereo receiver and 4 coaxial speakers. It stands out for its LED display, 13 Band EQ+ 31 Band Equalizer, and the inclusion of speakers in the bundle, which offer 100 Watts Max Each and 50 Watts RMS Each.
The Pioneer DMH-241EX is a 6.2″ double-DIN touchscreen digital multimedia receiver. Notably, it features built-in Alexa, enabling voice control for a hands-free and connected driving experience. It also offers a 13-band graphic equalizer for fine-tuning your audio experience.
The Pioneer DMH-341EX takes it a step further with a larger 6.8″ capacitive touchscreen display and built-in Amazon Alexa. This model also includes a wireless remote control for added convenience.
Lastly, the Pioneer AVH-3500NEX features a 7″ single DIN touchscreen DVD multimedia receiver that's compatible with both Apple CarPlay and Android Auto, blending compatibility and multimedia capabilities.
Primary Verdict
Choosing between Alpine and Pioneer car stereos boils down to your specific needs, preferences, and the type of car you own. If you prioritize sound clarity, detail, and a balanced audio profile, then Alpine might be the brand for you. Moreover, if you own a specific car model like a Jeep Wrangler, Alpine's custom fit models offer excellent integration.
However, if you're after a dynamic, powerful sound, and value flexibility in terms of car compatibility, Pioneer may be a better choice. Pioneer's inclusion of advanced features like built-in Amazon Alexa and bundled speaker offerings are also significant advantages.
Both Alpineand Pioneer are renowned brands in the car audio industry, and you can't go wrong with either. It's all about picking the model that fits your needs, aligns with your car's specifications, and enhances your overall driving experience.
Part 2: Advanced Features and Innovations
Car stereos are no longer just about playing music. They've evolved to offer a wide range of features, from GPS navigation to hands-free calling, voice control, and compatibility with smartphones. Let's delve into some of these advanced features and how Alpine and Pioneer compare in these areas.
Smartphone Integration
In today's interconnected world, compatibility with smartphones is a must-have feature for any modern car stereo. It's not just about playing music from your phone, but also about accessing apps, making hands-free calls, and even using your phone's assistant.
Both Alpine and Pioneer offer excellent smartphone integration. The Alpine iLX-407, i509-WRA-JK, and I407-WRA-JK models are compatible with both Apple CarPlay and Android Auto, providing seamless integration with almost any smartphone. This allows you to access your phone's apps, make calls, send texts, and more, all through the stereo's interface.
Pioneer, on the other hand, goes a step further with built-in Alexa in the DMH-241EX and DMH-341EX models. This feature allows you to use voice commands to control your stereo, make calls, send messages, get directions, and even control smart home devices, all while keeping your hands on the wheel. Additionally, these models are also compatible with Apple CarPlay and Android Auto, offering wide-ranging smartphone compatibility.
Sound Quality and Customization
Sound quality is arguably the most important aspect of any car stereo, and both Alpine and Pioneer offer excellent audio performance. However, where they differ is in sound customization and control.
Alpine car stereos come with advanced sound customization features that allow you to fine-tune your audio experience. For instance, the iLX-407 and I407-WRA-JK feature a 5-band graphic equalizer with time correction, while the i509-WRA-JK boasts a 13-band graphic equalizer. These features allow you to adjust the audio frequencies to suit your preferences, ensuring a balanced and detailed sound.
On the other hand, Pioneer offers an impressive 13-band graphic equalizer across all the models we've discussed, with the MXT-S3266BT model featuring an additional 31-band equalizer. These extensive sound customization options enable you to shape the audio output to your liking, giving you control over the bass, midrange, and treble frequencies for the ultimate listening experience.
Display and User Interface
The user interface and display of your car stereo play a significant role in enhancing your in-car experience. A well-designed interface is intuitive, easy to navigate, and contributes to safe driving by minimizing distractions.
Alpine car stereos feature high-resolution displays with clear, bright visuals. For example, the Alpine i509-WRA-JK sports a 9″ WXGA high-resolution display, while the iLX-407 and I407-WRA-JK have a 7″ capacitive touchscreen display. These displays ensure crisp visuals for easy navigation and control.
Moreover, the Alpine i509-WRA-JK model is also splash-proof and dust-proof, which is a significant advantage if your driving conditions often involve dust or water exposure, such as off-roading or outdoor adventures.
Pioneer car stereos also offer vibrant displays, with the DMH-341EX featuring a 6.8″ capacitive touchscreen and the AVH-3500NEX boasting a 7″ touchscreen display. The user interface of Pioneer stereos is well designed, offering intuitive navigation and straightforward control of all features.
One standout feature of the Pioneer DMH-341EX is the inclusion of a wireless remote control. This addition allows passengers to control the stereo without distracting the driver, providing both convenience and safety.
Part 3: Reliability and Customer Support
When investing in a car stereo, reliability and customer support are crucial factors to consider. A reliable car stereo ensures long-lasting performance, while excellent customer support provides peace of mind, knowing help is available if issues arise.
Reliability
Alpine and Pioneer have earned their reputations in the car audio industry through consistent delivery of high-quality and reliable products. Both brands are known for their rigorous quality control, ensuring that every product that leaves their factories meets their high standards.
Alpine car stereos are known for their robust construction and long-lasting performance. They are designed to withstand the rigors of daily use, providing consistent sound quality over the years. The custom fit models, such as the i509-WRA-JK and I407-WRA-JK, also highlight Alpine's commitment to durability, featuring splash-proof and dust-proof touchscreens and bezels.
Pioneer car stereos are equally reliable, known for their durability and longevity. Their products are designed to deliver consistent performance under various conditions, ensuring your music always sounds great. Moreover, the inclusion of features like built-in Alexa and wireless remote controls underline Pioneer's commitment to quality and user satisfaction.
Customer Support
Both Alpine and Pioneer offer excellent customer support, providing assistance through various channels, including phone, email, and social media. They also offer comprehensive online resources, such as product manuals, FAQs, and troubleshooting guides.
Popular Models
Based on my research, here are some of the Alpine and Pioneer car stereo options currently available:
Alpine:
Pioneer:
To Sum Up
In conclusion, both Alpine and Pioneer offer high-quality car stereo systems that cater to a wide variety of users, from those seeking a basic, reliable setup to those desiring advanced features and superior sound quality. Alpine, known for its dedication to sound excellence and innovative tech like Apple CarPlay and Android Auto, offers robust systems that are hardy and specially designed for certain vehicle models. Pioneer, on the other hand, is celebrated for its cutting-edge technology and versatility, such as in-built Alexa and wide touchscreens, appealing to users who desire a more connected and interactive experience.
The choice between Alpine and Pioneer ultimately boils down to your specific needs, preferences, and the particularities of your vehicle. It's crucial to conduct thorough research, consult professionals, and consider factors such as budget, compatibility, desired features, and installation processes before making a decision. Whichever brand you lean towards, rest assured that both Alpine and Pioneer have a longstanding reputation in the car stereo industry and are committed to delivering top-tier products that enhance your driving and auditory experience.
Remember, a car stereo is more than just a piece of equipment; it's an investment in your daily comfort, entertainment, and even safety on the road. Choose wisely, and your journeys, whether short commutes or long road trips, will be filled with the joy of excellent sound quality, seamless connectivity, and the ultimate control at your fingertips.