Body work on a car refers to the repair and restoration of the exterior panels and structure. The duration of this process can vary depending on the extent of the damage and the complexity of the repairs needed.
Minor cosmetic repairs such as fixing a scratch or dent may take a few hours to complete, while significant body repairs or frame straightening can take several days or even weeks. It is important to consult with a professional body shop to get an accurate estimate of the time required for your specific car repair needs.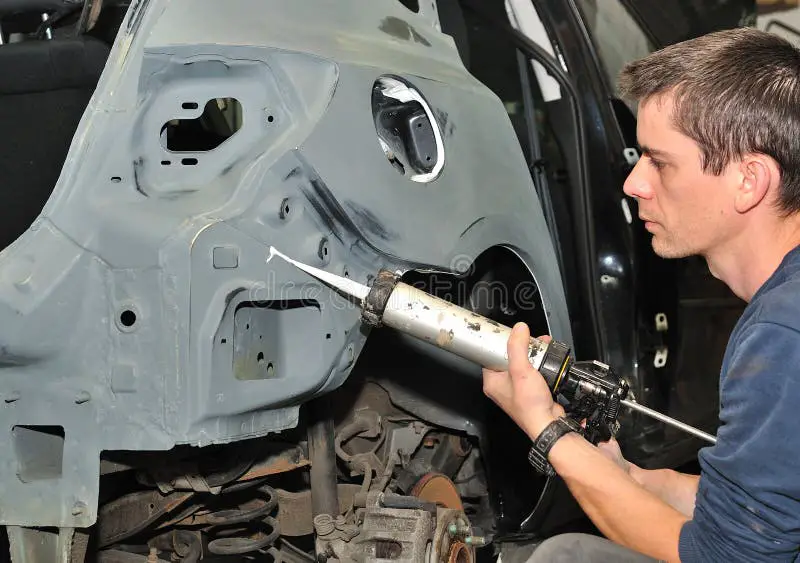 Understanding the Bodywork Process: A Step-by-Step Guide
When your vehicle is involved in an accident or suffers from wear and tear over time, it may require bodywork to restore its appearance and structural integrity. Bodywork is a complex process that involves various steps to ensure the best results.
In this section, we will provide you with a comprehensive guide on understanding the bodywork process.
Step 1: Assessment and Inspection
The first step in the bodywork process is the assessment and inspection of the vehicle. A skilled technician will carefully examine the damaged areas to determine the extent of the damage. This is crucial to create an accurate repair plan and estimate the cost involved. The technician will also consider any underlying issues that may affect the repairs.
Step 2: Disassembly
Once the assessment is complete, the next step is disassembling the affected parts of the vehicle. This involves removing components such as bumpers, fenders, doors, and trim panels to gain access to the damaged areas. Disassembly is essential to ensure a thorough repair and avoid any hidden damages that may be overlooked.
Step 3: Repair and Restoration
After disassembly, the repair and restoration process begins. This step may vary depending on the type and severity of the damage. Common repair techniques include dent removal, panel replacement, welding, and structural repairs.
Skilled technicians use specialized tools and techniques to meticulously repair the damaged areas and restore the vehicle's original form.
Step 4: Surface Preparation
Surface preparation is a crucial step in the bodywork process. It involves sanding, priming, and sealing the repaired areas to ensure a smooth and flawless finish.
The technician will carefully sand down the repaired surfaces to remove any imperfections and create a suitable surface for painting. Priming and sealing help in preserving the repaired areas and provide a long-lasting finish.
Step 5: Painting and Refinishing
Once the surface preparation is complete, the vehicle moves on to the painting and refinishing stage. This step involves applying a base coat, followed by a clear coat to protect and enhance the paint's durability and shine.
Skilled painters match the color and texture of the original paint to seamlessly blend the repaired areas with the rest of the vehicle.
Step 6: Reassembly
After the paint has dried, the reassembly process begins. The technician carefully installs the repaired and replaced parts back onto the vehicle. This includes attaching the bumpers, fenders, doors, and trim panels. Reassembly ensures that all components are properly aligned and function as intended.
Step 7: Quality Control and Inspection
Once the reassembly is complete, a thorough quality control and inspection process is carried out. This involves checking for any paint imperfections, ensuring proper alignment of the repaired parts, and conducting a functional test to ensure everything is in working order. This step is crucial to deliver a high-quality repair job that meets industry standards.
Step 8: Final Detailing
The final step in the bodywork process is the detailing of the vehicle. This includes cleaning the interior and exterior, polishing the painted surfaces, and applying protective coatings. Detailing gives the vehicle a showroom-like finish and enhances its overall appearance.
Factors Affecting the Duration of Car Body Repairs
When it comes to car body repairs, one of the most important aspects is the duration it takes to complete the repairs. Several factors can influence how long it will take to repair a car body, and understanding these factors can help manage expectations and plan accordingly. In this section, we will explore the key factors that affect the duration of car body repairs.
Type and Extent of Damage
The type and extent of damage to the car body play a significant role in determining how long the repairs will take. Minor scratches can be repaired relatively quickly, while deep dents or structural damage may require more time and effort. The complexity of the damage will impact the repair process and consequently affect the overall duration of the repairs.
Availability of Parts
Another crucial factor in determining the duration of car body repairs is the availability of required parts. If the damaged parts need to be sourced or ordered, it may take some time for them to arrive. This delay can significantly impact the overall repair timeline. Therefore, it is essential to consider the availability of parts when estimating the duration of the repairs.
Repair Shop Workload
The workload of the repair shop can also affect the duration of car body repairs. If the repair shop is swamped with other repair jobs, it may take longer to allocate the necessary time and resources to your specific car. It is always a good idea to check with the repair shop about their current workload to get an estimate of how long the repairs might take.
Repair Techniques and Technology
The repair techniques and technology used by the repair shop can also impact the duration of car body repairs. Advanced repair methods such as paintless dent removal or computerized frame straightening can often speed up the repair process.
However, if the repair shop does not have access to such techniques or equipment, it may take longer to complete the repairs using traditional methods.
Additional Services or Customizations
If you require additional services or customizations along with the car body repairs, it will naturally increase the overall duration of the repairs.
For example, if you want to add a new paint job or install special accessories, these extra tasks will take additional time. It is essential to communicate your specific requirements to the repair shop so that they can provide an accurate estimate of the repair duration.
Insurance Processes
In some cases, the involvement of insurance companies can impact the duration of car body repairs. The repair shop may need to coordinate with the insurance provider, which can introduce additional paperwork and approval processes.
These administrative tasks can prolong the repair duration, so it is advisable to be aware of any insurance-related requirements and factor them into the overall timeline.
Quick Fixes vs. Extensive Bodywork: Which is Right for Your Car?
When it comes to maintaining and repairing your car, there are often multiple options to consider. One common dilemma many car owners face is whether to opt for quick fixes or extensive bodywork.
Both options have their pros and cons, and the choice ultimately depends on the specific needs of your vehicle. In this section, we will explore the key differences between quick fixes and extensive bodywork, helping you make an informed decision.
Quick Fixes
Quick fixes are minor repairs that address specific issues without requiring extensive time, effort, or cost. These fixes are typically aimed at rectifying surface-level problems such as scratches, dents, or small paint chips. Quick fixes are generally less invasive and can be completed relatively quickly, often within a few hours or a day.
One of the main advantages of quick fixes is their affordability. Since they are less time-consuming and involve fewer materials, the cost of a quick fix is usually lower compared to extensive bodywork. Additionally, quick fixes are a viable option if you are looking to improve the cosmetic appearance of your car without investing in major repairs.
However, it's important to note that quick fixes may not provide a long-lasting solution for underlying structural issues. While they can temporarily address cosmetic flaws, they may not address any damage that could potentially affect the performance or safety of your vehicle. It's crucial to assess the severity of the problem before opting for a quick fix.
Extensive Bodywork
Extensive bodywork involves more comprehensive repairs that aim to restore or replace damaged components of your vehicle's body. This type of work is necessary when there is significant damage due to collisions, accidents, or wear and tear. Extensive bodywork often includes tasks such as panel replacement, frame alignment, and professional painting.
The primary advantage of extensive bodywork is its ability to provide a comprehensive solution. By addressing the root cause of the damage, extensive bodywork ensures that your car is structurally sound and safe to drive. It also helps maintain the resale value of your vehicle by restoring its original condition.
However, extensive bodywork can be time-consuming, labor-intensive, and more expensive compared to quick fixes. It may require sourcing specialized parts, extensive labor, and multiple visits to an auto body shop. Additionally, the duration of extensive bodywork can vary depending on the complexity of the repairs and the availability of parts.
Choosing the Right Option
When deciding between quick fixes and extensive bodywork, you need to consider several factors:
The extent of the damage: Assess the severity of the damage to determine if a quick fix is sufficient or if extensive bodywork is required.
Your budget: Consider the financial implications of each option and choose the one that aligns with your budget.
Long-term goals: Evaluate your long-term plans for the vehicle and choose the option that best aligns with your goals, whether it's maintaining the car for personal use or preparing it for resale.
Expert Tips to Expedite the Bodywork Process
When it comes to bodywork, efficiency is key. Whether you're working on a personal project or running a professional body shop, finding ways to expedite the process can save you time and money.
In this section, we will explore expert tips that can help you streamline your bodywork process and get the job done efficiently.
1. Plan and Organize
Before diving into any bodywork project, take the time to plan and organize your workflow. Create a checklist of tasks that need to be completed and prioritize them based on importance. This will help you stay focused and prevent unnecessary delays.
Additionally, organizing your workspace is crucial for efficiency. Keep your tools and supplies within reach and maintain a clean and clutter-free environment. This not only saves time but also reduces the risk of accidents or damage to the vehicles you're working on.
2. Invest in Quality Tools
Having the right tools can make a world of difference in expediting the bodywork process. Invest in high-quality tools that are specifically designed for automotive repair. This will not only improve the quality of your work but also save you valuable time.
Consider purchasing power tools such as electric sanders, air compressors, and impact wrenches. These tools can significantly speed up the sanding, painting, and assembly processes, allowing you to complete the job in a fraction of the time.
3. Utilize Technology
In today's digital age, technology can be a game-changer when it comes to expediting bodywork. Take advantage of software and apps that can help you streamline your workflow, manage inventory, and track the progress of each project.
There are also advanced tools available, such as computerized paint-matching systems, which can accurately match the color of the vehicle and eliminate the need for time-consuming manual color mixing.
4. Practice Efficient Repair Techniques
Mastering efficient repair techniques can significantly expedite the bodywork process. Consider implementing techniques such as paintless dent repair (PDR) for minor dents and dings, as it eliminates the need for extensive sanding, filling, and painting.
Additionally, explore the use of fast-drying primers and paints that can reduce the drying time between coats. This allows you to complete multiple layers in a shorter timeframe, ultimately speeding up the overall repair process.
5. Collaborate and Delegate
Don't be afraid to collaborate with other professionals in the industry or delegate tasks to your team members. By working together, you can leverage each other's expertise and resources, ultimately expediting the bodywork process.
Assigning specific tasks to team members based on their skills and experience can help distribute the workload and ensure that each aspect of the project is handled efficiently. This also promotes teamwork and boosts morale within your bodywork team.
6. Continuously Improve
Lastly, always strive for improvement. Regularly evaluate your processes and identify areas where you can make adjustments to further expedite the bodywork process.
Attend industry workshops, seminars, and training sessions to stay updated on the latest techniques and technologies. This will allow you to incorporate new strategies and tools into your workflow, ultimately enhancing efficiency and reducing turnaround times.
Planning for Downtime: How to Manage without Your Car during Repairs
Having your car in the shop for repairs can be a major inconvenience, especially if you rely on it for everyday transportation. However, with some careful planning and organization, you can effectively manage without your car during this downtime. In this section, we will provide you with some helpful tips to navigate through this situation seamlessly.
1. Evaluate the Repair Timeline
The first step in managing without your car is to have a clear understanding of the repair timeline. Consult with your mechanic or repair shop to get an estimate of how long the repairs will take. This information will help you plan accordingly and make necessary arrangements in advance.
2. Explore Alternative Transportation Options
When your car is in the shop, you will need to find alternative transportation to carry out your daily activities. Here are some popular options to consider:
Public Transportation: Check if there are buses, trains, or subways available in your area. Research the schedules and plan your route in advance.
Car rental: Look into car rental services in your locality. Compare prices and consider renting a vehicle for the duration of the repairs.
Ridesharing: Utilize ridesharing services like Uber or Lyft to get around. This option provides flexibility and convenience.
Borrowing a Vehicle: If possible, you can ask a family member or friend to lend you their car for the time being.
3. Adjust Your Schedule
Without your car, it may be necessary to adjust your schedule to accommodate alternative transportation options. Allow extra travel time, especially if you are using public transportation, as it may have different timetables and routes compared to driving. Plan your day accordingly to avoid any time-related conflicts.
4. Telecommute or Work Remotely
If your job allows for it, consider telecommuting or working remotely during your car's repair period. This option eliminates the need for daily transportation and allows you to continue working without disruptions. Discuss this possibility with your employer and make the necessary arrangements.
5. Form a Carpool Network
Reach out to colleagues, neighbors, or fellow students who may also be experiencing car troubles or looking for alternative transportation options. By forming a carpool network, you can share rides, split costs, and collectively manage without your cars during repairs.
6. Plan for Unexpected Situations
Even with the best planning, unexpected situations can arise when managing without your car. Here are some additional tips to help you navigate through these situations:
Create an emergency kit: Pack essentials such as an umbrella, snacks, water, a phone charger, and any necessary medications to be prepared for unexpected delays or emergencies.
Stay updated with public transportation alerts: Check for any service disruptions or delays to adjust your plans accordingly.
Stay connected: Keep your phone fully charged and have a list of important contact numbers, including your mechanic, rental car company, and emergency services.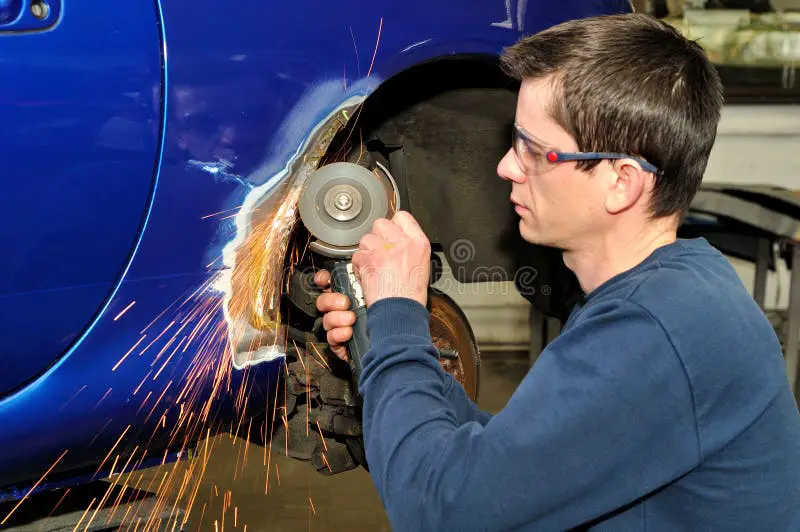 FAQs
How long does body work on a car take?
The duration of body work on a car depends on the extent of damage and the specific repairs needed. Minor repairs like fixing dents can take a few hours, while major collision repair may require several days or even weeks. It is best to consult with a professional auto body shop to get an accurate estimate of the time required for your specific repair.
Conclusion:
In conclusion, the duration of body work on a car can vary depending on the extent of the damage and the complexity of the repairs needed. Minor cosmetic repairs such as dents or scratches can be completed in a few hours or days.
However, more extensive body repairs, such as frame straightening or panel replacement, may take several days or even weeks to complete.
It is important to consult with a professional auto body shop to get an accurate estimate of the time required for your specific repair. Remember, the quality of the work is paramount, so it is worth being patient to ensure a thorough and satisfactory job is done.
Ultimately, the duration of body work on a car is influenced by various factors, but a skilled and efficient body shop can minimize the downtime and get your car back on the road in no time.