Do you enjoy listening to your favorite music, watching the latest movie for free, or even just browsing the web while sitting in traffic? If so then you should be aware that not all car stereos can play these formats.
In this blog post, we will go over a few things that you might want to know before purchasing your next stereo system.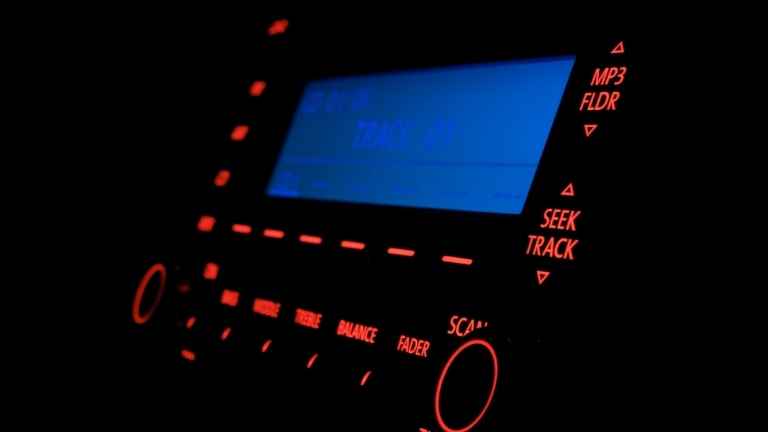 What are the Audio Formats Can Car Stereo Play?
Car stereos are built with a variety of audio formats in mind. This means that you can play Mp3, Wav, AAC, ALAC, FLAC, AIFF and also enjoy listening to streaming music from Pandora or Spotify services as well. These formats vary depending on the stereo system; however, some car stereos can even play Mp4, MOV, WMV, FLV, AVI, and other video files like Youtube videos!
However, not all cars support these file types so it is important for you to know what your current vehicle supports before purchasing any new equipment. Generally speaking, higher-priced head units can play more formats than cheap car stereos.
Can Car Stereo Play CD & DVD?
The answer depends on the specific stereo you choose! Some car stereos come equipped with CD and DVD player and some are not. In most modern car stereo, you won't see a CD or DVD player. It's because of the shift in technology. Nowadays, you can store a lot more audio and video files in a tiny SD card or a USB flash drive.
If you look into an old generation car stereo, you may still find some CD and DVD players, but in new models? Be prepared to use an SD card and flash drive.
Some even come without any storage leaving all the storage burden to an external device like a mobile phone from where you can transmit data through Bluetooth or wifi.
Can I Play Youtube Videos on My Car Stereo?
Yes! You can play Youtube Videos on your Car Stereo. All you need is internet connectivity and the ability to browse youtube inside the stereo. While this function is not so common in the older car stereo models, you'll find the feature in most modern devices.
In case the stereo doesn't have wifi but has Bluetooth, you can use your mobile to transmit the audio of the youtube videos to the stereo for having a pleasing listening experience. However, you'll need to watch the video on your phone in that way.
Car Stereo That Plays Youtube
Binize Double Din Touchscreen Android Car Stereo
The 7-inch touchscreen double din Android car stereo is a perfect solution for those who want to upgrade their factory radio or replace an old one. This unit features a high-quality capacitive touch screen that supports multi-touch input and has 1024*600 resolution.
The user interface is very simple and easy to use. It works with all android apps from Google play store including youtube, so you can install navigation software like Waze or Google maps, music streaming services like Spotify or Pandora, etc. You can also connect your smartphone via Bluetooth to the stereo and listen to music stored in your phone.
ATOTO A6 2DIN Android Car Navigation Stereo
ATOTO A6 is a double-DIN Android Car Navigation Stereo with Dual Bluetooth – A6 Standard. It is equipped with the Android Marshmallow and a powerful processor. ATOTO A6 supports wifi and hence, you can connect this device to the internet to consume online content.
Corehan Double Din Android Car Stereo
COREHAN 7 inch Touch Screen in Dash Car Radio Video Multimedia Player, Support GPS Navigation, Bluetooth, USB, SD Card Slot.
The Corehan car multimedia player is a new generation product. It is the best assistant for your driving. The unit can show you the way by navigation and give you real-time information about traffic conditions on your route. You can also watch youtube or tune in the subscription-based services like Spotify.
Read: Solving Stereo Resetting Issue
Conclusion
Whether you want to play mp4, mp3, DVD or cd is a question of what specification your stereo has. For example, if it can't handle DVDs but it does have an aux input then that would suffice for playing music from a CD player which could be plugged into the car stereo through this input jack.
If budget is not an issue and you are looking for versatility in terms of what media formats your device supports, go with higher-priced units because they will most likely provide all possible playback options.
You should also consider whether or not there are any video features such as being able to connect your phone wirelessly via Bluetooth so you can watch videos on Youtube while driving!