If you're planning a trip to Mallorca, you may be wondering if you need a car to get around this stunning Spanish island. Well, the answer depends on your preferences and itinerary. With its beautiful beaches, charming villages, and scenic drives, having a car in Mallorca can offer you the freedom to explore at your own pace.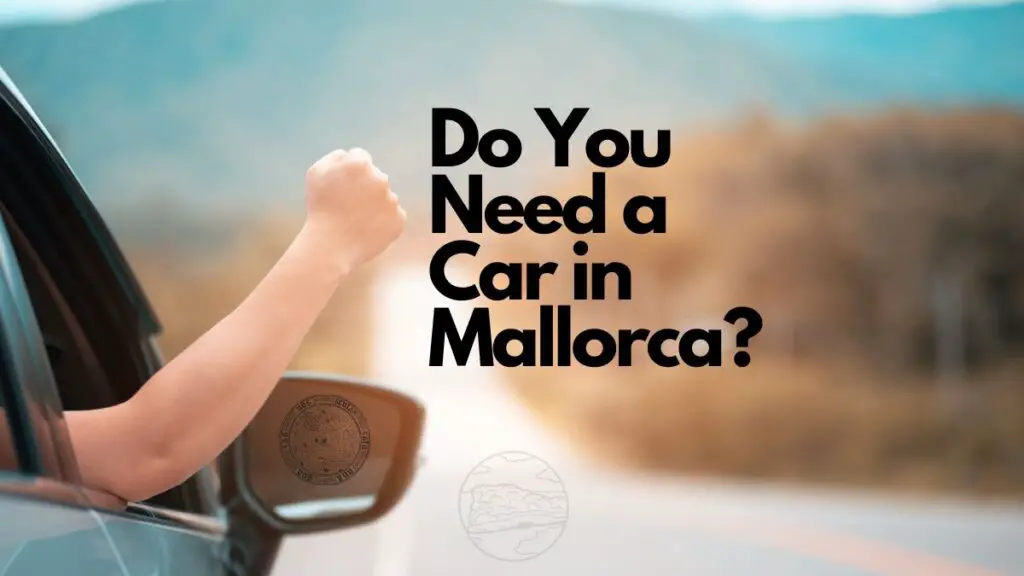 However, it's also worth considering the efficient public transportation network, including buses and trains, which can take you to most popular tourist destinations. So, let's dive into the pros and cons of renting a car in Mallorca to help you make the right decision for your trip.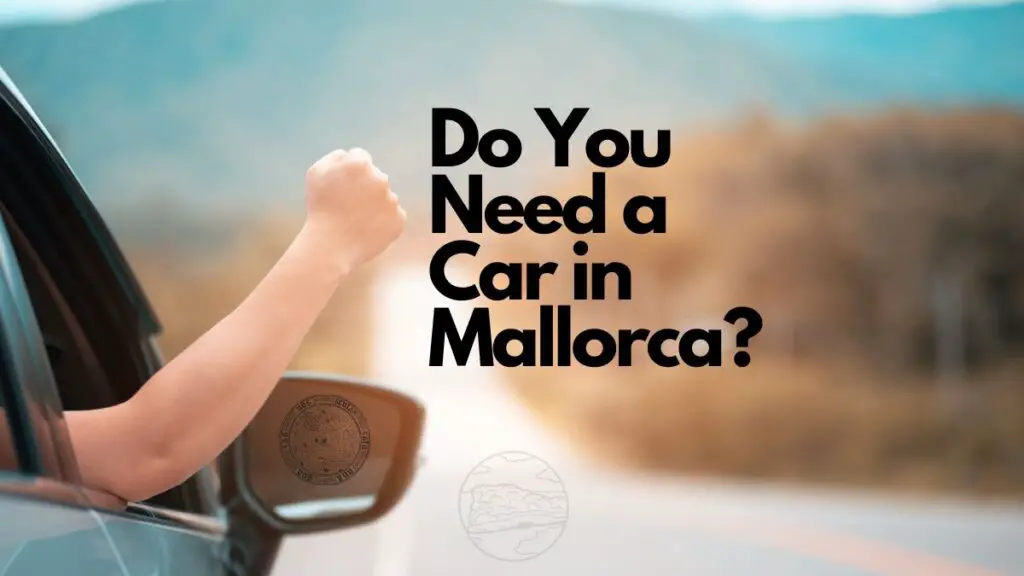 Best Ways to Get Around Mallorca Without a Car
When visiting Mallorca, a beautiful island in the Mediterranean Sea, you may find yourself without a car. But don't worry, there are still plenty of convenient and efficient ways to explore the island without your own vehicle.
Whether you prefer public transportation, cycling, or walking, Mallorca offers a variety of options to suit your needs. In this section, we will explore the best ways to get around Mallorca without a car.
1. Public Transportation
Mallorca has a well-developed and reliable public transportation system that allows visitors to travel around the island with ease. The main modes of public transport in Mallorca include buses and trains.
Buses: The bus network in Mallorca is extensive, covering most major towns and tourist destinations. Buses are a convenient and affordable way to get around, with regular services between popular locations. The main bus station in Palma, the capital city of Mallorca, is the hub for various routes. You can easily access schedules and route information online or at the station.
Trains: Mallorca also has a train service that connects Palma with other towns and villages. The historic railway, known as the "Sóller Train," is a popular attraction in itself, offering scenic views of the island's countryside. Trains are a comfortable option for traveling longer distances and experiencing Mallorca's natural beauty.
2. Cycling
Mallorca is a cyclist's paradise, with its stunning landscapes and well-maintained cycling routes. If you enjoy outdoor activities and want to explore the island at your own pace, renting a bicycle is an excellent option.
You can find numerous bike rental shops in popular tourist areas, offering a variety of options, including road bikes, mountain bikes, and e-bikes. Whether you're a casual rider or a seasoned cyclist, Mallorca has routes to suit all levels of expertise. From coastal paths to challenging mountain trails, there's something for everyone.
It's important to note that cycling in Mallorca is subject to local traffic rules and safety regulations. Always wear a helmet, follow road signs, and be aware of your surroundings. Stay hydrated and pack essential supplies if you plan on longer rides.
3. Walking
One of the best ways to truly immerse yourself in the beauty of Mallorca is by exploring the island on foot. With its diverse landscapes, from sandy beaches to rugged mountains, Mallorca offers a plethora of scenic walking routes.
The famous GR221 hiking trail, also known as the "Dry Stone Route," takes you through the stunning Tramuntana mountain range, a UNESCO World Heritage site. This challenging but rewarding trail allows you to discover the island's natural wonders and charming villages along the way.
If you prefer shorter walks, there are plenty of coastal paths and promenades where you can enjoy breathtaking views of the sea. Exploring the narrow streets of Palma's old town on foot is also highly recommended, allowing you to discover hidden gems and local culture.
4. Taxis and Rideshares
If you're looking for a more convenient and private way to get around Mallorca, taxis and rideshare services are readily available. Taxis can be found at designated taxi stands or hailed on the street. Rideshare apps such as Uber and Cabify are also operational in certain parts of the island.
While taxis and rideshares offer flexibility and comfort, they can be more expensive compared to other modes of transportation. It's advisable to check the rates and confirm the fare with the driver before starting your journey.
5. Excursions and Tours
For a hassle-free and guided experience of Mallorca, joining organized excursions and tours is a great option. Many tour operators offer day trips to popular tourist attractions, such as the stunning beaches, picturesque villages, and historical sites.
These tours often include transportation, allowing you to explore multiple locations without the need for a car. From boat tours to hiking excursions, there are plenty of options to choose from based on your interests.
Public Transportation Options in Mallorca
Mallorca, the largest island in the Balearic archipelago of Spain, is a popular tourist destination known for its stunning beaches, picturesque landscapes, and vibrant culture.
While exploring this beautiful island, it is essential to consider the various public transportation options available to enhance your travel experience. Here are some of the most convenient and reliable methods of public transportation in Mallorca:
1. Buses
Mallorca has an extensive network of buses that connect various towns and villages across the island. The major bus service provider is the Empresa Municipal de Transports (EMT), which operates both urban and intercity routes.
In the capital city of Palma, EMT buses are a convenient mode of transportation, providing easy access to popular attractions, shopping areas, and residential neighborhoods. The bus fares are affordable, and the schedules are frequent, making it convenient for tourists and locals alike to explore the island.
2. Trains
The Ferrocarril de Sóller, commonly known as the Sóller Train, is a historic railway that connects the capital city of Palma with the charming town of Sóller in the northwest of Mallorca.
This scenic train ride offers breathtaking views of the island's countryside and takes you through tunnels and viaducts. The Sóller Train is not only a means of transportation but also a popular tourist attraction in itself.
In addition to the Sóller Train, Mallorca has a suburban train service called the Servicios Ferroviarios de Mallorca (SFM). The SFM operates trains that connect Palma with various towns and villages in the surrounding areas. It is a convenient option for travelers looking to explore the outskirts of Palma and experience the local culture.
3. Taxis
Taxis are widely available in Mallorca, particularly in tourist areas and major towns. Taxis in Mallorca are metered, and it is advisable to ensure that the meter is running to avoid any discrepancies.
Taxis can be hailed on the street or found at designated taxi ranks. They provide a comfortable and convenient mode of transportation, especially for short distances or when traveling with luggage.
4. Rental Cars
If you prefer more flexibility and independence in your travel, renting a car is an excellent option in Mallorca. There are numerous car rental companies available at the airport and in major towns.
Renting a car allows you to explore the island at your own pace and visit remote areas that may not be easily accessible by public transportation. However, it is important to familiarize yourself with the local driving rules and regulations.
5. Cycling
Mallorca is a cyclist's paradise, with its scenic routes, diverse landscapes, and pleasant climate. Many tourists and locals choose to explore the island on bicycles, taking advantage of the well-maintained cycling paths and trails.
You can rent bicycles from various rental shops or join organized cycling tours to discover the beauty of Mallorca while enjoying an active and eco-friendly mode of transportation.
6. Ferries
If you plan to explore the neighboring islands or coastal areas of Mallorca, ferries offer a convenient mode of transportation. Ferry services operate between Mallorca and other Balearic Islands, such as Ibiza and Menorca, as well as to mainland Spain.
These ferries provide an opportunity to experience the stunning Mediterranean Sea and enjoy the scenic coastal views.
Exploring Mallorca by bike: A sustainable alternative to car rental
When visiting the beautiful island of Mallorca, many tourists opt for renting a car to explore its stunning landscapes and charming villages. However, there is a sustainable alternative that not only allows you to immerse yourself in the island's natural beauty but also helps reduce your carbon footprint – exploring Mallorca by bike.
Mallorca, with its diverse terrain and well-maintained cycling routes, is a paradise for cyclists of all levels. Whether you are a casual rider or a seasoned cyclist, there are options available for everyone. Renting a bike gives you the freedom to discover the hidden gems of Mallorca at your own pace while enjoying the fresh air and stunning views.
One of the major advantages of exploring Mallorca by bike is the opportunity to engage with the local culture and communities.
As you pedal through picturesque villages and coastal towns, you can stop and interact with locals, sample delicious traditional cuisine, and experience the island's authentic charm. This immersive experience is often missed when traveling by car.
In addition to the cultural benefits, exploring Mallorca by bike also offers numerous health benefits. Cycling is a fantastic way to stay active and enjoy the outdoors.
The island's cycling routes cater to all fitness levels, from leisurely coastal rides to challenging mountain climbs. Not only does cycling help improve cardiovascular fitness and promote weight loss, but it also reduces stress and boosts mental well-being.
Moreover, choosing to explore Mallorca by bike aligns with sustainable travel principles. By opting for a bike rental instead of a car, you contribute to reducing carbon emissions and minimizing your impact on the environment. It is a greener alternative that supports eco-tourism and helps preserve the natural beauty of the island for future generations.
Cycling routes and highlights
Mallorca offers an extensive network of cycling routes that cater to diverse preferences and abilities. Here are some popular routes and highlights:
TransTramuntana Route: This route takes you through the scenic Serra de Tramuntana mountains, a UNESCO World Heritage Site. With breathtaking vistas and challenging climbs, it is a favorite among experienced cyclists.
Coastal Route: For those seeking a more relaxed ride, the coastal route offers stunning views of Mallorca's pristine beaches and crystal-clear waters. You can stop at charming coastal towns like Port de Pollença and Cala d'Or along the way.
Vineyards and Villages: This route takes you through Mallorca's picturesque countryside, dotted with vineyards and traditional villages. You can indulge in wine tasting and explore the rich cultural heritage of the island.
These are just a few examples, and Mallorca has a plethora of other cycling routes to suit your preferences. You can rent a bike from one of the many rental shops available or join guided cycling tours that provide expert guidance and support.
Tips for cycling in Mallorca
To make the most of your cycling experience in Mallorca, consider the following tips:
Ensure your bike is in good condition before setting off and wear appropriate safety gear.
Carry enough water and snacks, as some routes may have limited facilities along the way.
Be mindful of other road users and follow traffic rules.
Take breaks and enjoy the scenery. Mallorca offers plenty of picturesque spots for rest and relaxation.
Check weather conditions before heading out and be prepared for changes in terrain.
Unique experiences in Mallorca accessible by public transport
Mallorca, the largest of the Balearic Islands in Spain, is known for its stunning beaches, vibrant nightlife, and picturesque landscapes. While many visitors choose to rent a car to explore the island, there are also plenty of unique experiences that can be easily accessed by public transport.
Whether you're a budget traveler or simply prefer to leave the driving to someone else, here are some unforgettable experiences in Mallorca that can be reached using public transportation.
1. Soller and the vintage train
Situated in the Tramuntana mountains, Soller is a charming town known for its orange groves and quaint streets. One of the best ways to reach Soller is by taking the vintage electric train from Palma.
This scenic journey takes you through picturesque countryside and offers breathtaking views along the way. Once in Soller, you can explore the town's historic center, visit the impressive Sant Bartomeu Church, or take a stroll through the beautiful Botanic Gardens.
2. Valldemossa
Nestled in the Tramuntana mountains, Valldemossa is another must-visit destination in Mallorca. To reach Valldemossa by public transport, you can take a bus from Palma.
This picturesque village is famous for its charming streets, stone houses, and the Royal Charterhouse of Valldemossa. Explore the village on foot, visit the cultural center in the Charterhouse, or simply relax in one of the cozy cafés.
3. Cap de Formentor
Cap de Formentor, located at the northernmost point of Mallorca, is a stunning peninsula known for its dramatic cliffs and panoramic views of the Mediterranean Sea. To reach Cap de Formentor by public transport, you can take a bus from Alcudia or Port de Pollensa.
Once there, you can enjoy breathtaking vistas, visit the iconic lighthouse, or take a leisurely hike along the scenic trails.
4. Palma de Mallorca
No visit to Mallorca is complete without exploring the vibrant capital city of Palma. With its impressive Gothic cathedral, charming old town, and bustling marina, Palma offers a perfect blend of history, culture, and modern amenities.
Public transport in Palma is well-developed, with buses and a metro system that can take you to various attractions, including the Bellver Castle, Es Baluard Museum of Modern and Contemporary Art, and the lively promenade of Paseo Marítimo.
5. Caves of Drach
Located in the eastern part of the island, the Caves of Drach (Cuevas del Drach) are a natural wonder worth visiting. To reach the caves by public transport, you can take a bus from Palma to the town of Porto Cristo.
From there, it's a short walk to the cave entrance. Inside the caves, you'll be mesmerized by the stunning stalactite formations and the underground Lake Martel, where you can enjoy a classical music concert during the guided tour.
Car-free day trips from Mallorca: Discovering hidden gems
When visiting Mallorca, it's easy to get caught up in the allure of its stunning beaches and vibrant nightlife. However, this beautiful island has so much more to offer beyond its popular tourist hotspots.
One of the best ways to truly explore and discover the hidden gems of Mallorca is by embarking on car-free day trips. Not only does it allow you to minimize your environmental impact, but it also provides a unique and immersive experience of the island's breathtaking landscapes, charming villages, and cultural attractions.
1. Sóller and the Vintage Train
Absorb the beauty of the Tramuntana mountain range as you travel from Palma to the enchanting town of Sóller aboard the vintage train. The journey takes you through picturesque landscapes, including citrus groves and olive orchards.
Once in Sóller, wander through its narrow streets, visit the impressive Sant Bartomeu Church, and indulge in the local delicacy, "sobrassada". Don't miss the opportunity to take a traditional tram ride down to the Port de Sóller, where you can relax on the sandy beach and admire the stunning views of the Mediterranean Sea.
2. Valldemossa and Chopin's Refuge
A visit to the idyllic village of Valldemossa is like stepping back in time. Explore the cobblestone streets lined with charming stone houses and vibrant flowers. Valldemossa is famously known as the former residence of renowned composer Frédéric Chopin and writer George Sand.
Visit the Carthusian Monastery, where Chopin composed some of his most celebrated works, and immerse yourself in the tranquil atmosphere of the monastery's beautiful gardens. Don't forget to try the local pastries known as "coca de patata" while strolling through this picturesque village.
3. Cap de Formentor and its Lighthouse
For nature lovers, a trip to Cap de Formentor is an absolute must. Located at the northernmost tip of the island, this breathtaking peninsula offers stunning panoramic views of the Mediterranean Sea and dramatic cliffs.
Take a leisurely hike along the marked trails, discover hidden coves, and marvel at the unique flora and fauna that thrive in this protected natural area. Don't forget to climb the iconic lighthouse for a truly unforgettable view.
4. Alcúdia's Historic Old Town
Step back in time as you wander through the historic old town of Alcúdia. This well-preserved medieval town is encircled by ancient walls and offers a glimpse into Mallorca's rich history.
Explore the charming narrow streets, admire the Gothic-style church of Sant Jaume, and visit the Roman ruins of Pollentia. Don't miss the vibrant weekly market, where you can discover local crafts, fresh produce, and traditional delicacies.
5. Cabrera Archipelago National Park
For a truly unique experience, venture to the Cabrera Archipelago National Park. This protected marine and terrestrial area is located just off the southern coast of Mallorca.
Hop on a ferry from Colònia de Sant Jordi and explore the remarkable biodiversity of the archipelago. Take a guided tour of the Cabrera Castle, hike through the pristine landscapes, and snorkel in the crystal-clear waters to discover the vibrant underwater world.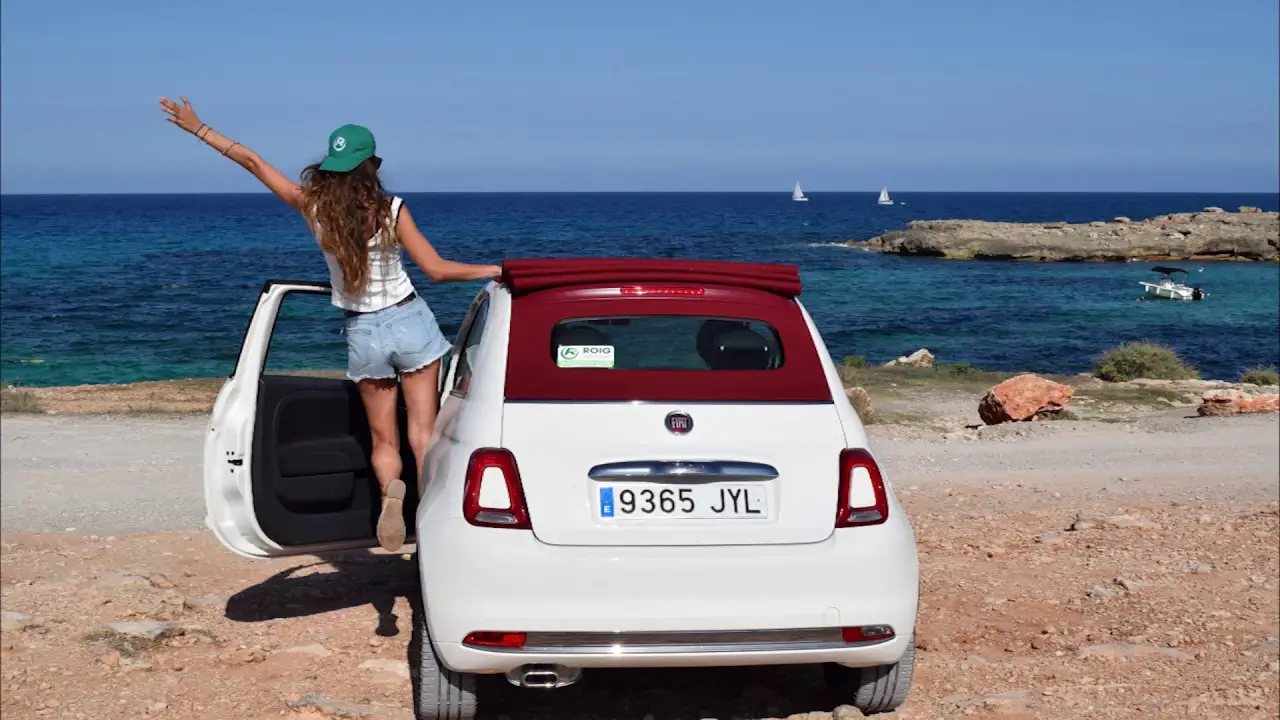 FAQs
Do you need a car in Mallorca?
Whether you will need a car in Mallorca depends on your travel plans. If you plan to solely stay in a specific resort or city, you may not need a car as public transportation is readily available. However, if you wish to explore the island and visit different attractions, a car can be convenient.
Conclusion
In conclusion, while owning a car in Mallorca may not be a necessity, it can greatly enhance your overall experience on the island. With a car, you have the freedom to explore the stunning coastlines, visit remote villages, and discover hidden gems that are off the tourist radar.
Additionally, having a car allows you to easily access the beautiful beaches and picturesque landscapes that Mallorca has to offer. However, if you prefer a more relaxed and hassle-free vacation, relying on public transportation and taxis can still provide you with a convenient way to get around.
Ultimately, the decision to rent a car in Mallorca depends on your personal preferences and travel plans.
To make the most informed choice, consider factors such as the duration of your stay, the areas you wish to visit, and your willingness to navigate unfamiliar roads. Keep in mind that Mallorca has an efficient public transportation system and taxis are readily available, making it possible to explore the island without a car.
Nevertheless, if you crave flexibility and want to fully immerse yourself in the beauty of Mallorca, having a car will undoubtedly enhance your holiday experience. Whether you choose to rent a car or not, Mallorca promises unforgettable moments and breathtaking scenery that will surely leave you with lasting memories.