If you're like most people, you use your iPad in the car a lot. You may use it to listen to music or to get directions.
Wouldn't it be great if you could use Apple CarPlay on your iPad? You may be wondering why not use the iPad instead of the iPhone to connect to the car.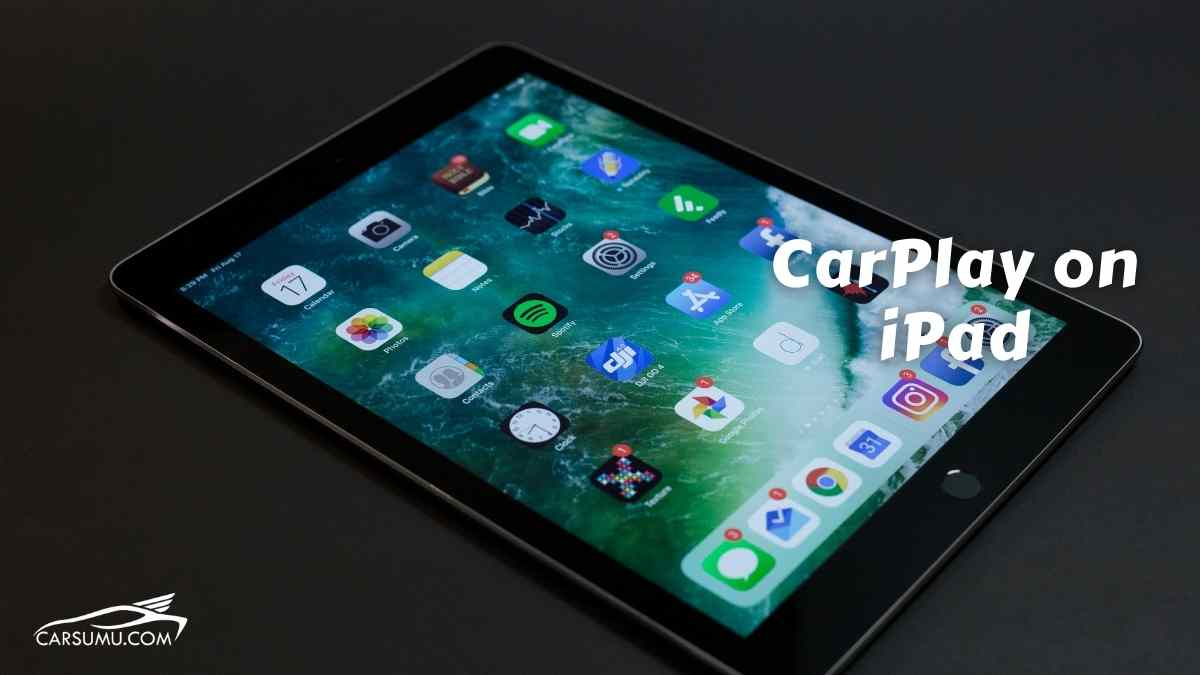 In this article, we will show you how to get Apple CarPlay on your iPad!
Can I Get CarPlay on iPad?
Short answer, No. Unfortunately, there is no way to get CarPlay on your iPad.
CarPlay is Apple's proprietary system that only works on iPhone.
If you try to connect the iPad to the car's infotainment system, you will only be seeing the error message that simply says that the iPad is not supported.
Is CarPlay Available in any of the iPad Mini, Air, or Pro?
The CarPlay feature is not available in any of the iPad models.
Even the latest iPad Pros with 5G and a powerful M1 chip cannot use CarPlay. Because Apple didn't add the feature in the iPad system.
Why is CarPlay Not Available on iPads?
There are a few possible reasons why Apple has not made CarPlay available on iPads.
One reason could be that the company wants to keep its iPhone users locked into its ecosystem.
Another possibility is that Apple doesn't want to develop two separate CarPlay versions, one for iPhone and one for iPad.
Or it could simply be that the company feels that there are not enough iPad users who are looking to use their iPad connected to the car's infotainment system. That's actually a legit thing as most cars don't have a screen of iPad's size.
Why would someone want to connect their iPad to the stereo and use limited functionality with a tiny display?
Anyone can simply buy a cheap iPad car mount that can mount the iPad in the dash and enjoy the iPad like a massive head unit that can be taken out when needed.
What Can I Do If I Want Apple CarPlay on iPad?
If you're really set on using CarPlay on your iPad, there are a few options available to you.
Using CarPlay on iPad by Jailbreaking
While there is no official way to do it, you can certainly modify the system by jailbreaking it.
Here is the process-
Jailbreak the iPad using jailbreaking tools
Confirm that the Jailbreak was performed correctly and check if everything is working fine or not.
Install the Cydia app on the iPad
After installing Cydia, search Ignition there and install that.
Next, open the Ignition app and click on the Ignition icon.
You can now open CarPlay on the iPad screen and enjoy it. This will allow you to access music, maps, and other CarPlay enabled apps right from the head unit screen.
However, we are not yet sure whether CarBridge works in this method to allow all the apps to run in the head unit. Let us know whether you succeed or not.
Please note that Jailbreaking the iPad will void its warranty and there is a high risk of damage to the unit after the jailbreak is done. So, we DON'T recommend attempting this method unless you can afford to lose your device trying a fancy new thing.
Use an iPhone with CarPlay Instead of an iPad
If you really want to use CarPlay in your car, your best bet would be to use an iPhone instead of an iPad.
Connect the iPhone to the car's infotainment system and you will be able to use CarPlay without any issue.
This is the most recommended way as it is both safe and supported by Apple.
Use the iPad as Head Unit
If you don't mind using the iPad as a head unit, there are a few ways by following which you can easily turn your iPad into a head unit.
Can I Use CarPlay on iPad without Jailbreak?
No, you cannot use CarPlay on iPad without jailbreak.
As we mentioned earlier, CarPlay is a proprietary system of Apple and the company has not made it available for iPad.
The only way to use CarPlay on iPad is by jailbreaking the device and then installing the required software to make it work.
However, we would NOT recommend you to do this as it will void your warranty and there is always a risk of damaging the device while jailbreaking.
Conclusion
So, that was our take on how you can use CarPlay on iPad. While there is no official way to do it, you can certainly try one of the methods mentioned above.
Do let us know which method worked for you and whether you were able to get CarPlay running on your iPad or not.
Also, feel free to share this article with anyone who might be looking for a way to use CarPlay on their iPad. Until next time, stay techy! 🙂